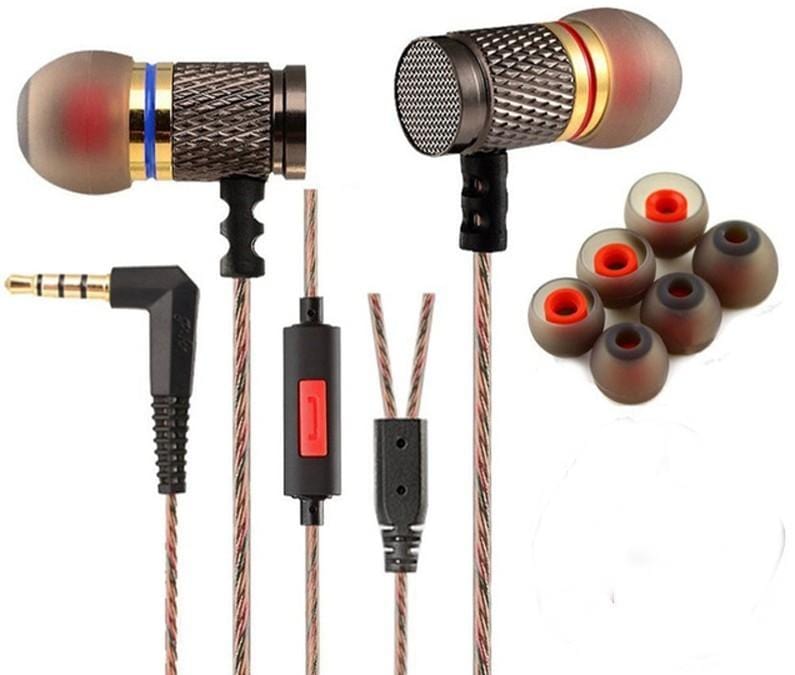 KZ Acoustics EDR1 Wired Earphones with Microphone
These entry level earphones are great! KZ (stands for Knowledge Zenith btw) offers this very low cost unit with a metal shell and fantastic build quality. KZ has a worldwide reputation for sound quality. This is evident with these earphones as well. Excellent for all types of music and general phone use. Don't waste your money on cheap earphones. These units are a fantastic value.
"Great for bassheads,  use as an all-rounder, awesome for every day "street" use considering the excellent isolation"
Comfort Rating A-
Build Quality A
Performance B
| | |
| --- | --- |
| Impedance | 16 Ω |
| Connector | 3.5mm gold plated |
| Microphone | Noise Cancelling |
| Frequency Response | 5-20,000 Hz. |
| Sensitivity | 120 dB |
| Cable Length | 3.9 ft. |
| Driver | 8mm Copper |
| Cable | 32 core long cryogenic oxygen-free copper |
Whats in the package:
1 set earphones with mic
3 sets ear pieces
User guide